Events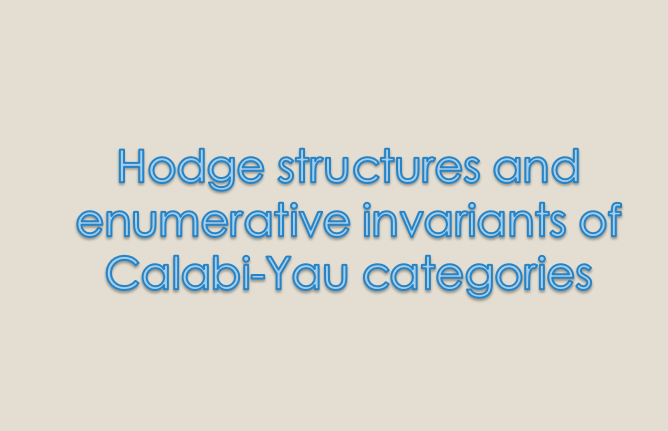 Event Details:
Title:Lecture by Junwu Tu: Hodge structures and enumerative invariants of Calabi-Yau categories
Location:lecture hall
Time:Feb 23,15:00-17:00
Speaker:涂君武(上海科技大学)
Abstract:We shall review Costello's definition of Gromov-Witten type invariants in all genus associated with Calabi-Yau A-infinity categories. Then we write down an explicit formula of these invariants in terms of certain stable graphs whose vertices are decorated by ribbon graphs. We give a survey of known calculations of CEI (categorical enumerative invariants). We also report on some of the recent progresses (joint works with Lino Amorim, and Yefeng Shen) in this direction.
Contact:Yongbin Ruan(ruanyb@zju.edu.cn)
Welcome!
Lecture
Seminar