Events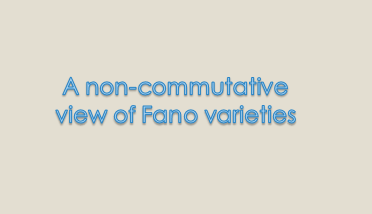 Event Details:
Title:Lecture by Zhiyu Liu: A non-commutative view of Fano varieties
Location:lecture hall
Speaker:Zhiyu Liu(Sichuan University)
Abstract:There is a natural subcategory of the derived category of a Fano variety, now called the Kuznetsov component, which is a non-commutative variety in the sense of Orlov. I will talk about how Kuznetsov components control the geometry of a series of Fano varieties. I will also talk about how to use Bridgeland moduli spaces on Kuznetsov components to construct families of special Lagrangian submanifolds of some hyperkahler manifolds.
Contact:Yongbin Ruan(ruanyb@zju.edu.cn)
Welcome!
Lecture
Seminar